Deciding to sell your motorcycle is itself a tough decision to make. However, it is logical to get rid of a wrecked motorcycle which is no more useful. But the memories associated with it are really hard to let go.
The best way to sell a motorcycle is to find potential buyers who are ready to pay a worthy price for it. It is easy to sell your used motorcycle because there are many riders looking for a used bike. The Bike Buyers makes the act of selling your motorcycle easy by paying on-the-spot cash.
When you set out to sell your motorcycle on your own, you will face many hurdles. If you are able to deal with the problems effectively, selling your bike would be a rewarding experience.
The Struggles involved in Selling your Motorcycle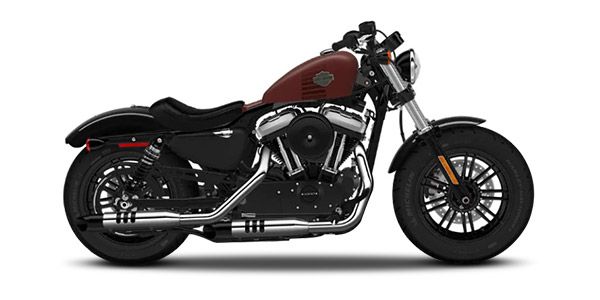 Knowing the problems in advance will allow you to work around them and sell your motorcycle for top dollars.     
Given below are the common struggles you will face during the process of selling your motorcycle-
The potential buyers don't see your bike: This is one common problem you face and a reason for the delay in selling your motorcycle. You place attractive Ads on online selling portals and may get users to view your bike. But not all users will turn out to be buyers interested in buying your used motorcycle. Most online users are teenage boys who just take your ad as fun and contact you waste your time. This is the case with most used bike sellers. It is best to choose a professional motorcycle junkyard which solely deals in buying and selling used motorcycles.
You have got high expectations regarding the price: With those extra accessories installed, your expectations regarding the price will also rise. However, the truth is no work you put into your bike translates into a higher price at the time of selling. You customized your bike to your liking doesn't mean every other buyer loves the customization and pay you extra. The more you personalize your motorcycle, harder it becomes to sell it. It is best, to be honest, and unbiased about the condition of your motorcycle in order to make the process easier.
Some on-lookers are troublesome: When you try to sell your motorcycle privately, you won't escape unwanted visitors. There will be many on-lookers and scammers trying to waste your time and fool you. Scammers will try to steal your bike by disguising themselves as serious buyers. You need to be aware while allowing any unidentified person asking to inspect your bike or test-ride it.
The KBB values can be inaccurate: The accuracy of Kelly Blue Book values depend on how impartial you are about the condition of your motorcycle. You need to keep aside the emotional attachment you have with your bike and look at it objectively. Only if you remain honest in providing genuine information, will have you receive a fair price. You should not solely rely on the values calculated by the KBB during the remaining process of selling your motorcycle.
The market isn't fair to you: The current market trends play a crucial role in helping to sell your motorcycle fast. Maybe your bike is in a good shape, but if it's not demanded in the market, it would get hard to sell it. You may be in need of money but your bike is collecting dirt as nobody wants to buy it.
Trying to sell your motorcycle on your own is always easier said than done.
Need the Best Place to Sell your Motorcycle Online?
When you are in search for the best place to sell your motorcycle online, you can rely on licensed motorcycle junkyards. You will have your used motorcycle picked up for free and receive instant cash when you choose the right place.
To get the best quote for your motorcycle, visit www.thebikebuyers.com
https://6nt328.p3cdn1.secureserver.net/wp-content/uploads/2018/07/harley-davidson-cvo-limited.jpg?time=1679386925
430
700
Saad Beg
https://www.thebikebuyers.com/wp-content/uploads/2016/04/the_bike_buyers_logo-300x138.jpg
Saad Beg
2018-10-29 11:13:27
2019-03-07 20:53:18
Why Is It Hard to Sell my Motorcycle?