Are you frustrated with your old wrecked motorcycles lying in your garage? If yes, then you must consider it selling to a junkyard shop. It is not as difficult as selling it to regular buyers. Junkyard shops usually don't create fuss such as accessories and other related papers. You just have to reach out to the motorcycle buying dealerships or junkyard shops through online or offline methods and negotiate on the prices. These shops also provide pick up services, thereby relieving you of all the stress of driving your motorcycle all the way to the market. Selling wrecked motorcycles are convenient and easy if you follow simple steps. Some important tips for selling wrecked motorcycles are mentioned below.
Tips for selling wrecked motorcycles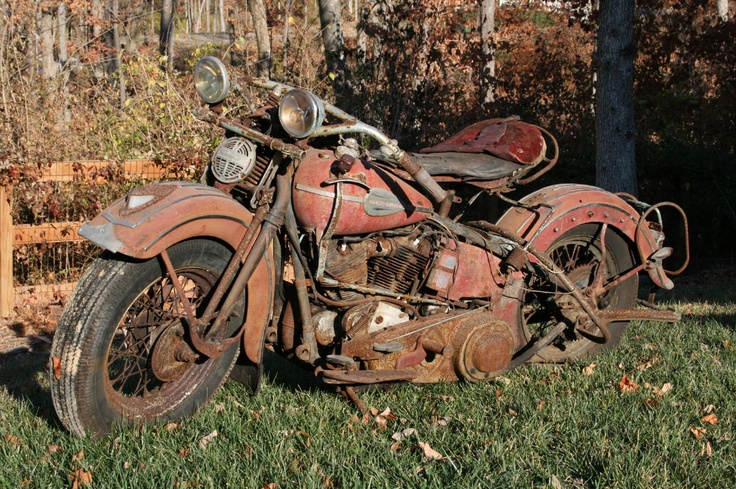 Cleaning your motorcycle: Usually, motorcycles that are lying for a long time in the garage gather dust and rust. Those companies who want to buy wrecked motorcycles for sale wish to have a look at your bike. If it is in bad condition, they might not offer good amount for sale. However, if you clean it a bit, then it can attract more buyers and gives a good impression regarding its working condition.
Good photographs: After cleaning your motorcycle make sure that you take some of its photographs which you may show to the client or post them online. Clicking good pictures attract more buyers and you may end up closing a profitable deal.
Post an online ad: Contacting a local dealer personally may seem to be an easy option, but in doing so, you might be losing a lot of other potential buyers who might be interested in paying you more for your motorcycle. You can put an online ad by creating a profile and mentioning the details of your motorcycle. Many potential buyers are searching online for interested sellers. The online ad gives you an opportunity to connect to a larger market.
Determine the market value of your motorcycle: Before negotiating with the buyers on the price, be sure to do some research online on websites. Some websites provide you with current prices of motorcycles based on their condition, make and model.
Choose a safe meeting place with the buyer: If you are contacting an online buyer, then you have to be very sure regarding their credibility. There are many frauds that are searching for an opportunity to dupe you. Once you have finalized the deal, you must choose a safe place for the transaction. Crowded places are usually safe for such transactions. You must also inform some of your friends or family members regarding your meeting. If possible, take someone along with you for support.
Ensure safe test drive: Test drives in motorcycles are different from those of cars. You don't get to sit with the buyer during the test drive. In such a case, you must first check the license and experience of the buyer. You must also ask in writing or take some advance before-hand in case the buyer meets with an accident.
Do all legal formalities: You must inform your insurance agent regarding the selling of your motorcycle in order to get your insurance canceled. In case some bill is due on your motorcycle, be sure you get it cleared before the transaction. You must also get your registration canceled by submitting your license plate to your local department of motor vehicles.
If you follow these few simple steps, selling motorcycle will be an easy task and will fetch you enough money.
Do visit thebikebuyers.com today and easily sell your motorcycle in any condition online for a better price.
https://www.thebikebuyers.com/wp-content/uploads/2016/04/the_bike_buyers_logo-300x138.jpg
0
0
Saad Beg
https://www.thebikebuyers.com/wp-content/uploads/2016/04/the_bike_buyers_logo-300x138.jpg
Saad Beg
2019-03-04 22:28:19
2019-03-04 22:28:19
Is selling wrecked motorcycles an easy task?